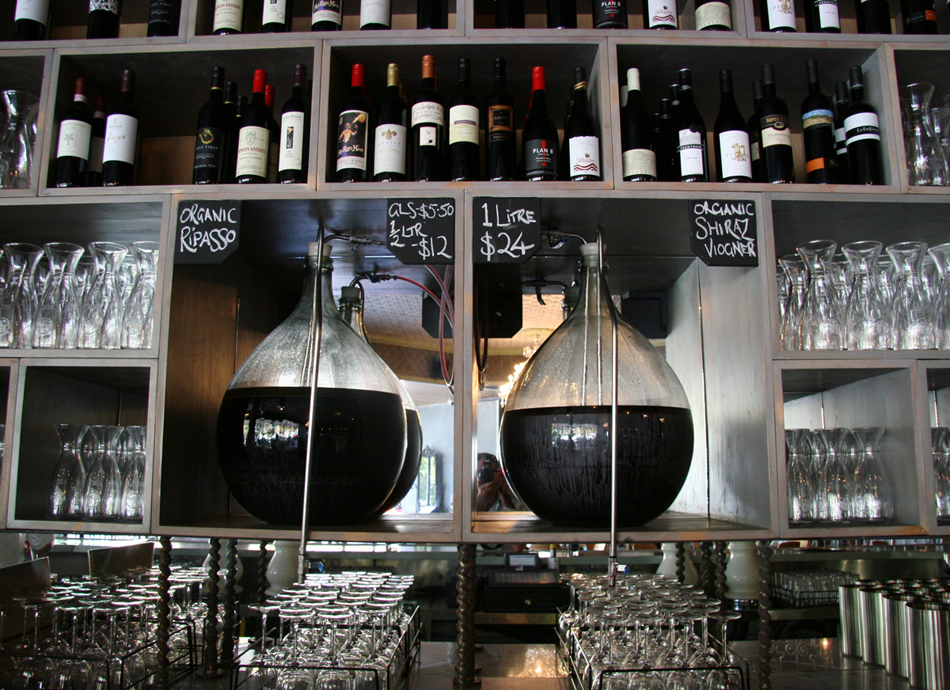 It's been a while since my last post, work has been keeping me fairly busy lately and my free time has been spent giving me a bit more time to have some time to myself. On the brewing front, things have been quiet - the liqueur thing isn't really working out too well, I'm still having issues with the sharp nose on my spirits - but I'm still attributing that to the quad-stacked Turbo Yeast in my 100L wash… still trying to finish that one up so I can start stilling my normal recipe… expecting that to be a bit better.
I've been working on some home automation software in C# for a friend and hit a bit of a stumbling block the other day. I needed to be able to register some message handlers for this application at runtime. To do this, one needs to use the reflection framework - this allows you to inspect the assembly types and metadata at runtime, and is useful for this type of thing. This isn't exactly rocket science, and one can quickly throw together a quick example to discover each of the types that implement a given Interface/Subclass and make a method call to a static method on the class:
Quick update on (mostly) non-brewing related stuff. Video Streaming After somehow missing that gstreamer XML pipelines have been deprecated, and after futile attempts several months ago to get them working - I had a chance to pick it up again and start trying to use the library directly. It works really well either wrapped up with something like the CPAN wrapper for Perl (yeah, I know, I know) - or directly via C/++.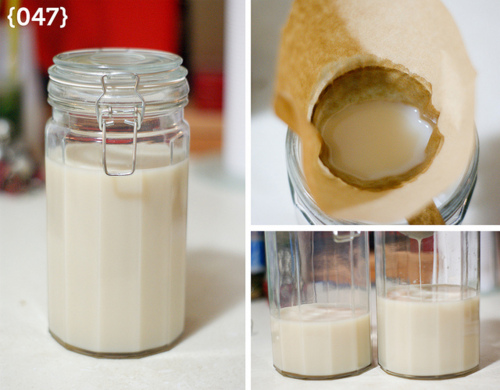 Having been house sitting for the past two weeks and having to catch up on a variety of things outside work - I haven't had much time to do anything on the brewing front. But I have been able to get into the rhythm of the daily commute to work, at least - from where $partner and I were house sitting. A nice 12.8km ride in either direction, with some nice challenging climbs (by my standard) along the freeway.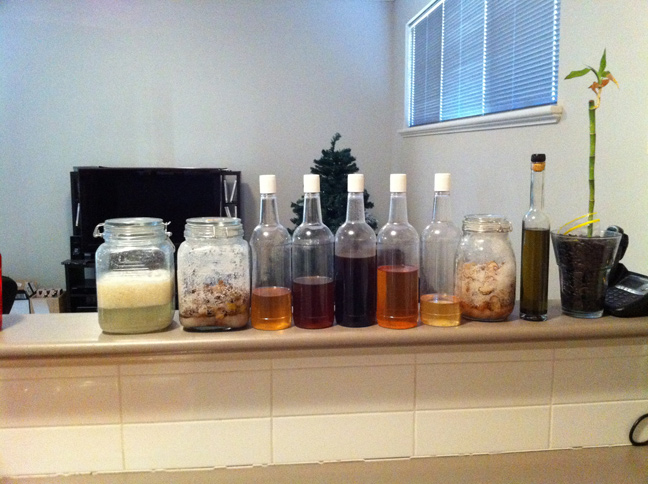 After my computer's power supply dying earlier this week and barely being at home, I managed to spend half my weekend catching up on my todo list - hooray! My liqueur attempts seem to be going well. I've pulled the first two rackings off the Apple and pear schnapps, and can probably pull another two(?) off before I'll be faced with coming up with an ideal blend of each racking for a final product.
Hell yeah. With my wash ringing in at a final 1.000 SG, I fired up the Turbo 500 still for it's inaugural run on Monday. All I can say is: wow. The still fired up quickly, and boiled hard for little over an hour before putting out product. Not expecting it to start putting out so quickly, I ended up taking 150mL heads instead of 50mL (dissapointing) and got things underway.
Just checked the wash, which currently has a gravity of 1.005 - meaning there's about 15 grams of sugars to each Litre of the wash that hasn't yet been turned into alcohol and co2 yet - 96% done. I've agitated the wash and will let it go through until tomorrow, but I'm not really expecting it to get through much more. At this point, I'm expecting to get about 25 Litres of 40% spirit, depending how much I throw away in heads and tails.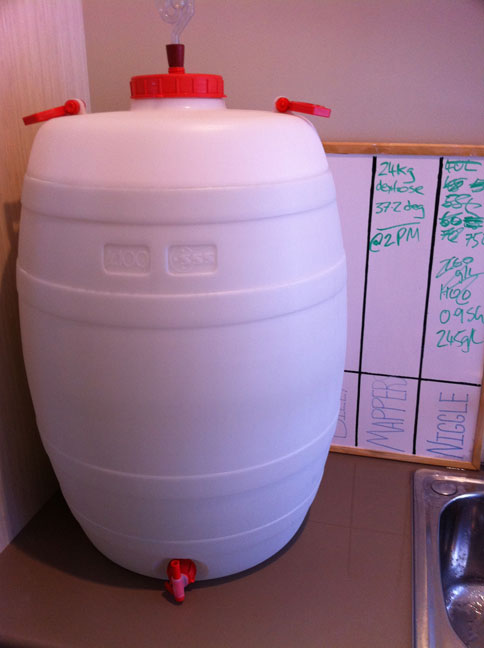 To celebrate the silly season, leaving my job and regaining some sanity and the situation in general - I bought myself a present. Heh, any excuse would do - but in any case, I am now the proud owner of a Still Spirits Turbo 500 Still… Isn't she pretty? I think she is. I've had a serious brewing hard-on for this piece of kit for at least the last six months now… now I've got to come through with the goods, so while the weather is good and I have some time off between jobs - it's brewing season!
Helping a mate out setting up an embedded system to report to his GNUDIP server. At one stage, we weren't trusting the ez-ipupdate code (which by the way, is horrible). In any case, did you know you can do some simple sockets programming from BASH? No? Me neither, until now…. it turns out if you try to open a file at /dev/tcp/HOSTNAME, BASH will open a socket for you…. Not that you should really do this, unless all you have is busybox…
Spurred on by a special at my local brew store, I'm thinking of doing a few beer batches this summer as well… as if I didn't have enough plans in the works. I'll start of with a cheap and nasty kit beer. Why? Because it's a good excuse to refill the beer fridge for cheap! Whoops, I forgot my housemates read this… Hi Guys :) Beyond that, my brewing friend Joe has kindly offered me the use of his brewing rig at his place if I want to do a brew… so I need to figure out what I want to do in the new year - buy the grain and get crack-a-lackin!